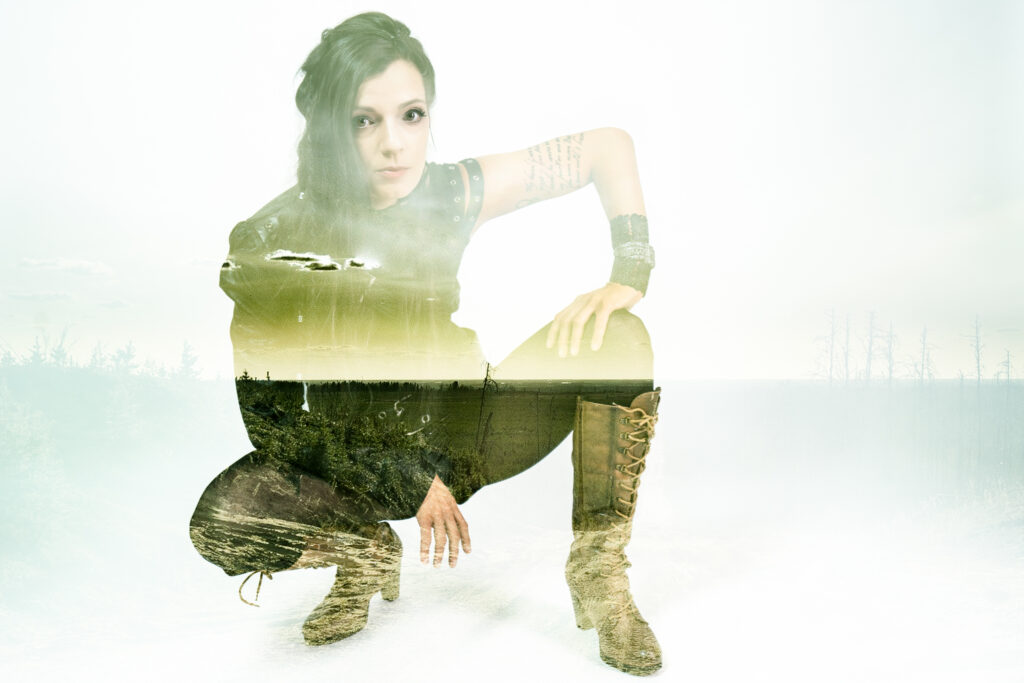 Name: PerleZero
Genre: Morphogenetic Fantastical
Origin: Germany
Label: Dark Wings
Distribution: PlasticHead
Release: Album "Morphone LoLa" / 14.8.2020
PerleZero is the new musical project of singer Merle Kypke/Lamirah. From the collaboration with Alex Hunzinger, head of the band Aeternitas, "Morphone LoLa" is an album that can also be called a morphogenetic Fantastical. The lyrics and songs reflect the diverse personalities of the lolan inhabitants and the people on the end time world. There are characters like the queen of LoLa, Fru Glitza, the flying talking carpet Franz – who prefers to be called Horst and likes to scratch alcohol-soaked hobo heaven -, the human abyss "Human Bomber" and of course Lamirah, healer from LoLa, who carries a shadow in the form of a twin soul and acts undercover on the shattered earth together with Schniepel, the vomit-green lead horn, as Eleonore Muffpopp.
PerleZero shows itself as a potpourri of different musical styles. "As a classical singer, I wanted to use other ranges of my voice to better portray the different characters. Alex and I didn't take one drawer and fill it, we opened all the drawers and took out what served the song at hand. The small default we had was the sound."
Thus, the album features poppy elements, tango and swing rhythms, borrowings from rock, metal and electronic music.
At gigs, PerleZero is accompanied by the Underdogs. These are Ole Marx (bass) and Alex Hunzinger (git/keys/vox).